Organ Library Music Sales will be closed for most of July and the beginning of August in 2018 due to the construction on the Mass Pike bridge very near to Boston University. Email (orglib@bu.edu) will get through to staff, but physical access to the library will be limited, so orders may not be able to be filled until mid-August. Thank you for your patience.
Music Sales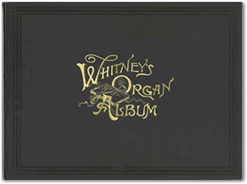 Donations of music and books inevitably contain duplicate copies of items already present in the Library's holdings. These are sold at modest prices (plus postage) as a service to the organ community.   All proceeds are used to support the mission of the Organ Library.
To place an order, please send an e-mail to <orglib@bu.edu>.   Please copy and paste the listing for each piece you wish to order, one item per line, and please be sure in include your mailing address.
Please remember that this is used music; the condition of the score is reflected in the price.  We regret that returns cannot be accepted.  Orders from dealers will not be accepted.
Every effort is made to keep the list of available music up-to-date, but items are sold on a first-come, first-served basis; some pieces may no longer be available when your order is received.
You will be informed of the total cost of the music + shipping. Payment may be made by check payable to The AGO Organ Library, or via Paypal, to orglib@bu.edu.  Orders from outside North America must be paid through PayPal.  (N. B. International postage is very expensive.  The US Postal service requires airmail).  Since the Library charges comparatively little for the music, buyers are requested to add 5% to the invoice to cover the costs charged to the Library by PayPal.  Payment should be made to <orglib@bu.edu>.